Arranging your wedding day is one of the most important days of your life, ensuring you have everything ticked off your checklist will make sure that the day runs smoothly. From wedding cars to choosing your dress, there's a number of things you need to organise before your special day. Take a look at the checklist below…
Wedding Invitations
Obviously, one of the most important parts of wedding plans is to decide on a time and a place, once you've chosen the venue and secured the date, you need to inform your guests. This can be done through sending them a 'save the date' card, so they know when they need to be available, closer to the time of the wedding they'll require a full invitation so they know the times and any other information, for example, dietary requirements, a map to find the venue location or if there's an option to stay overnight after the wedding.
At Wotton Printers, we provide a range of bespoke print and design services, we can create something special and unique which is perfect for your big day. What's more is our extensive print and design services also cover other wedding stationery, including place cards and thank you notes. For more information on our luxury and custom-made wedding stationery, contact Wotton Printers today.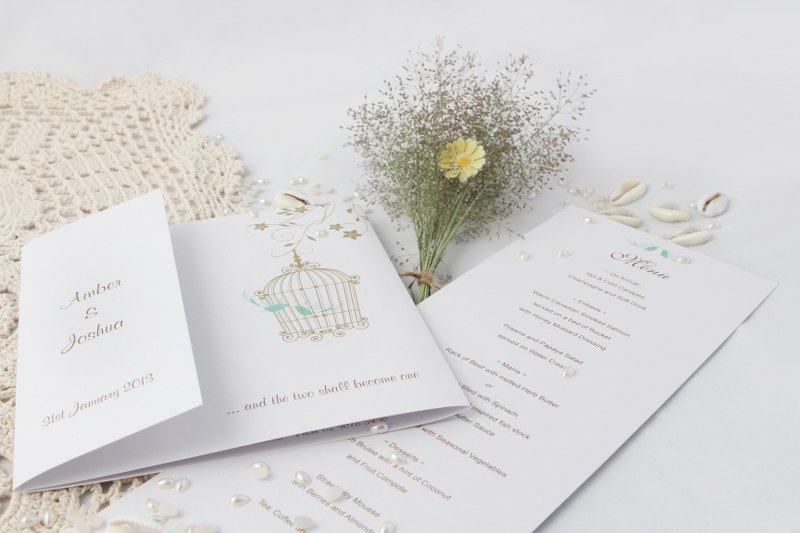 Wedding Transport
Getting to and from your wedding is one of the most important things you'll need to consider. Should you only require a wedding car for the happy couple or you need transportation for your whole wedding party, it's essential to make sure it's booked well in advance. No matter what type of wedding transportation you might be considering, it's important to book early to avoid disappointment. With a wedding car driven by a chauffeur, you'll be treated like royalty on your special day.
The Cake
It's not a wedding without the cutting of the cake, your wedding cake is one of the main parts of your big day. From multitiered options to simple cakes, the options are endless and they can be designed to suit your exact requirements. Cakes can be tailored to suit your personal tastes and the fillings and decorations can be changed to suit your needs. It's not just the wedding cake either, consider small options such as cupcakes to eat during the day.
The Dress
For any bride, the wedding dress is one of the most important parts of the big day and it's important that it's perfect. Whether it's a long trailing gown or a traditional veiled dress, the style you choose is entirely down to personal taste. Wedding dresses tend to be white traditionally, but more and more people are deciding to choose different styles and colours, you wedding dress is sure to make people say WOW.