Larger than Life Printing with Wotton Printers
Wotton Printers provide a high quality Large Format Printing service in Exeter and other surrounding Devon areas. We use a state-of-the-art large format printing press to print the best quality of big and beautiful prints to suit your every need. For a larger than life print, guaranteed to stand out from the crowd Wotton Printers in Exeter are the ones you need. We will work closely with you at all stages of the printing process to ensure all of your needs and requirements have been fully seen to in order to achieve the best results.
Large Format Printing Services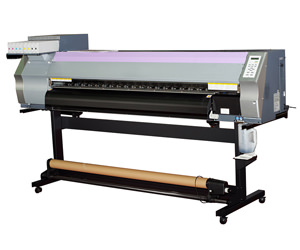 From banners to exhibition graphics, posters to display stands, Wotton Printers will always have your needs covered for to help your business stand out from the crowd in Exeter. Businesses in all industries are continuously coming up with new and innovative ways to market their business to get them heard. Whether they are looking to market their products or services, more often than not they will call on a highly experienced printing team like Wotton Printers. Competition between businesses is extremely fierce, meaning your marketing campaigns should always be to the highest standard. This is incredibly important in order for your business to have what it takes to compete against your rivals. Without high quality printing, your business could miss out on getting their message across and gaining more customers. Wotton Printers believe when it comes to printing, the bigger the better! Get your business heard today and call on Wotton Printers today for all of your printing needs in Exeter, Devon.
Large Format Printers In Exeter
If you are looking for a cost-effective solution for large scale printing in Exeter, poster printing is the perfect printing choice for you. Posters can be bought in bulk on a large scale and at really small price. This gives you huge benefits as you gain high quality printing to market your business on a small budget whilst attracting potential customers. With a poster you are given one page to provide all the necessary information to 'wow' the customer and draw the reader in, so make it count! Wotton Printers have years of experience in poster printing in Exeter and will put this into play with all our printing to make your poster campaign as successful as possible. With our modern large format printing press, nothing can stop us from printing the best quality posters in all of Exeter.
Banners
Banners come in a wide range of styles, shapes, sizes, materials and colours giving you a endless opportunities to market your business in Exeter. Whether your banner will be used to inform, promote or market, Wotton Printers can help get your message out there with great ease. The team here at Wotton Printers love taking our customers ideas for their banners and bringing them to life. Please don't hesitate to contact Wotton Printers today to discuss all of your banner printing needs.
Pop Up Displays
Pop Up Displays are an excellent way to attract potential customers and be seen from afar. They are commonly used at exhibition shows, conferences, networking events and even in shops too, and due to their size they can be noticed from a distance, giving you a better chance of being seen by customers. A great benefit about a Pop Up Display is that they can be recycled at different times depending on what you are marketing. They can be popped down safely and simply to be ready for the next season, sale or event. This allows the same Pop Up Display to be used more than once and can be utilised for months, if not years when given the right level of care.
Choose Wotton Printers today for all your Large Format Printing needs in Exeter, Devon. Don't hesitate to contact us today on 01626 353 698 to talk through all your printing options with one of our experienced and knowledgeable team members.