Here at Wotton printers in Newton Abbot we are very proud of the fact we are able to offer a full in house graphic design service. Our enthusiastic graphic designers will use there creativity to design you stunning images and artwork to use for your company stationery or printed media.
We are able to design your artwork from scratch, all we need is a business name and we can create something unique. Or alternatively we can work with your old logo or artwork and tweak bits that you no longer like, making it more modern and fresh and bringing it bang up to date. Our graphic designers are very good at matching contrasting colours to make something very bold and striking. Re branding is one of our specialities, so if you are looking to relaunch with a brand new look come and see one of our in house graphic designers today. For the leading graphic design service in Newton Abbot contact us today.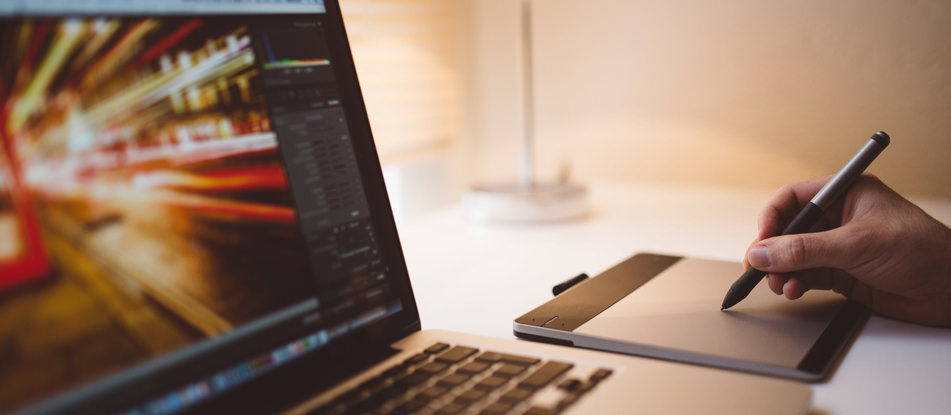 Graphic design is a creative process that is used for many things, one of the main ones being company branding. We would start with any ideas you may have along with colour schemes and then create something eye catching and relevant. The branding or logo could then be carried across the full range of business stationery including business cards, letterheads, and compliment slips. We can design anything from logos, flyers, posters, banners, car wraps and packaging all based around the same design and theme to really boost brand recognition. Our in house graphic design service here at Wotton Printers in Newton Abbot, South Devon can be used for new business to create an identity or well established companies who are looking to rejuvenate themselves.
Flyers
Leaflets
Business cards
Logos
Car wraps
Posters
Folders & Inserts
Stickers
Brochures
NCR sets & pads
Professional Finish
Wotton printers did all of my wedding stationary from the invites and the order of service to the table plan. Everything looked so professional with excellent service. I could not recommend them more highly.
See our reviews online here.