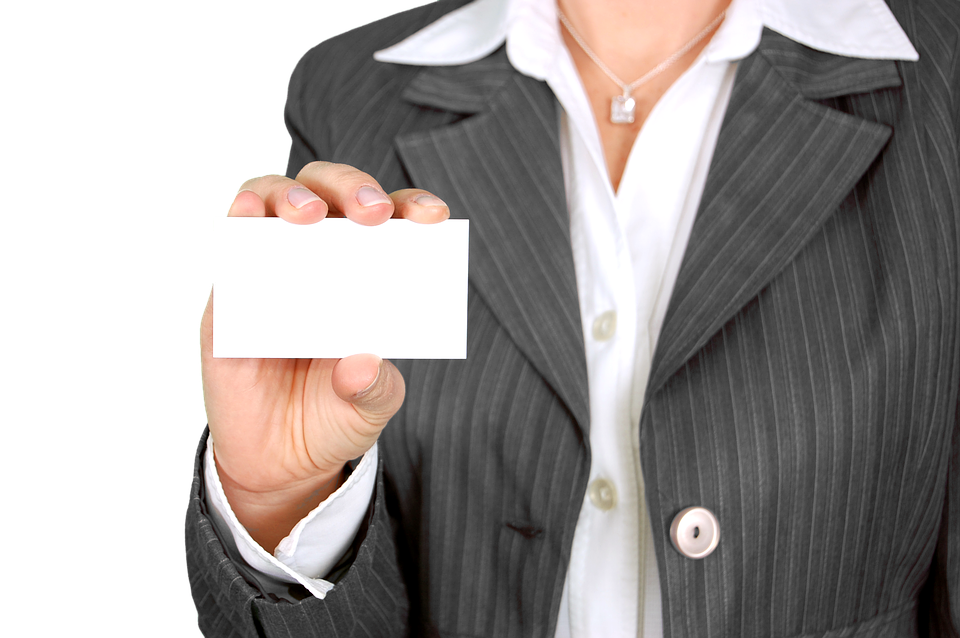 An effective business card isn't as simple as listing your name and contact details on a small card, there are thousands of ways you can format your business card, many options to the information you include, and even more ways you can make you business card stand out.
Failing in any of these areas, could cost you prospects and hurt your ability to network effectively.
Don't worry, we've created some business card rules to make sure your business card reflects your brand and performs well for your business.
Include the Most Important Information
It's very tempting to overload your business card with every last bit of information, portraying too much information on your card, you are most certainly losing the recipients attention due to information overload. You want to include enough information to interest the recipient and make it memorable.
Keep it Simple
Although fancy fonts are fun and eye catching, they can be distracting and unreadable at times – usually a business card isn't the best place to use fancy fonts. Let your logo be the main eye-catching piece that adds interest and in turn keep the text simple and straightforward.
White Space
It's completely common to have full colour text and designs covering your card but avoid the temptation to completely cover every piece of white space. It's impossible for your recipient to make notes if there is no space to write or there is a dark colour covering the surface.
Use Special Finishing Options Carefully
There are many ways to make your business card stand out when it comes to the design. There are many ways to generate the attention of your business card by using the finish for example you could design your card to have features such as rounded edges, holes punched through, embossing, foil accents or simple folds which turn your card into a mini brochure. Its important that this finish is relevant to the image your portraying your brand to have.
Consider a Call to Action
Although this article has stressed the importance of keeping your business card plain and simple, that doesn't mean you can't incorporate a call to action. A short message offering a discount can easily direct the recipient to your website or provides a useful tip, relevant to the reader. If you hit the mark with a specific call to action or other helpful information, you can make your card instantly memorable.
Get Them Professionally Printed
DIY business cards may not make the best first impression, although a homemade business cards can save you a moderate amount of money and allow you to update your information easily, they don't make the same impression as having them professionally printed. Wotton Printers have a team of professional designers who can guide you through the process and help provide that extra spark in terms of coming up with luxurious business card designs. For more information on our business cards, please visit our Business Card Printing in Newton Abbot page.
Why Choose Wotton Printers?
Wotton Printers have a team of skilled designers and business card templates who can help you stand out from the crowd, but just as importantly, we have a team of professional printers who will give your business cards that professional look. It's all well and good having a great design, but if your business card creases easily when placed into a wallet pouch, or it feels flimsy in your customers hand, it's going to let you and your business down. Our Business Card Printing Service covers Newton Abbot, Torquay, Exeter, Plymouth, Paignton and the surrounding Devon area.
Contact us today and talk to one of our friendly team members who will be more than happy to provide you with a FREE no obligation quote and tell you everything you need to know about the design process.